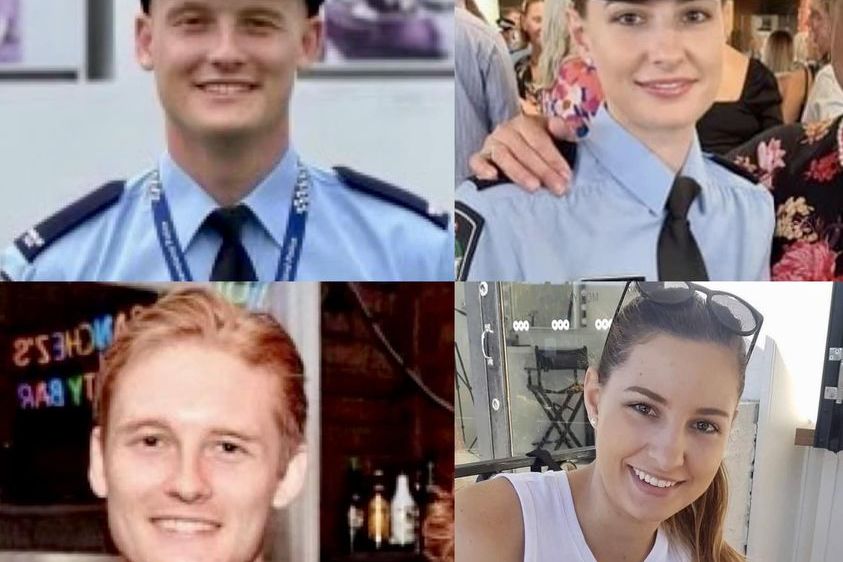 Fund established for Constable Matthew Arnold & Constable Rachel McCrow. The QPU have established a sanctioned Remembrance Fund for Constable Matthew Arnold & Constable Rachel McCrow. For those who may wish to contribute the details are: Arnold & McCrow Remembrance Fund BSB: 704052 Account: 100 211 820 Ref: your name Please note QBANK members are able to use the above details and the system will update it to say 387175 S1.6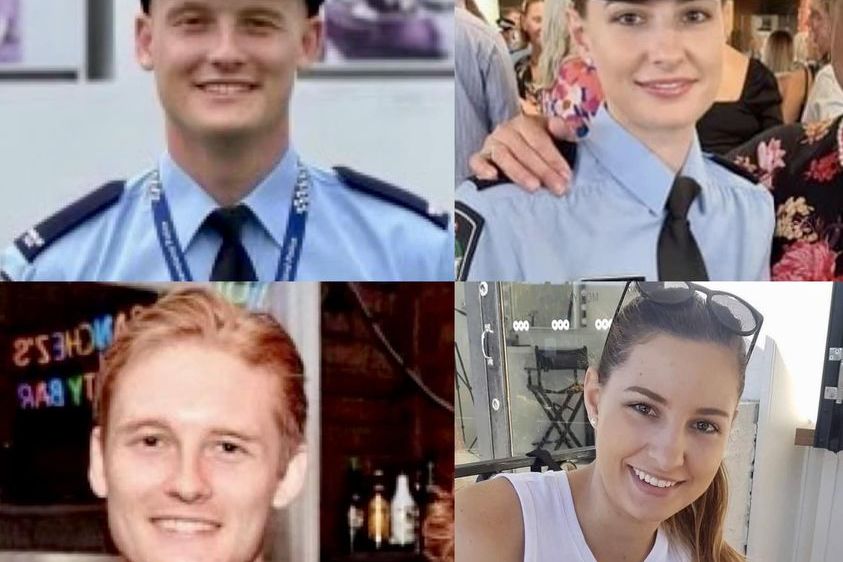 Dear members, With great sadness we write to inform you of the deaths of two of our friends, colleagues, loved ones and Queensland Police Union members, both Constables from Tara this afternoon while on duty. Just before 5pm, four officers were carrying out routine missing person enquiries at Wieumbilla, near Chinchilla and Tara, when they were fired upon at a residence. Two officers received the full force of the blasts while the other two officers are lucky to have escaped with their lives. These officers' tragic, needless and senseless murders have already been felt deeply across Queensland and all over Australia.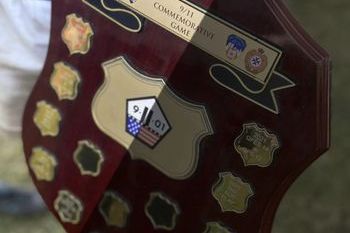 Great day for the annual QPS v QFES anuual 9/11 memorial event and great to see families coming out supporting the different events that took place. Thanks to all the players, supporters, sponsors and those behind the scences that made this happen.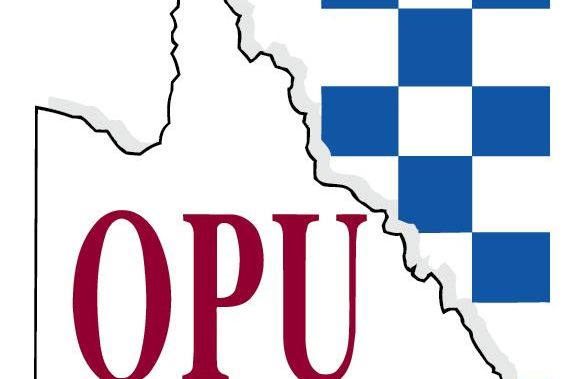 The QPU has contributed significantly to the development of the new Integrated Load Bearing Vests that will soon be issued to every police officer in Queensland. The QPU insisted the ILBV will be individual issue so every officer has the correct fit and can be assured the accoutrement set up is personalised to their needs. The ILBV is a combination of soft and hard wearable body armour that will provide protection from ballistic and bladed weapons. Feedback from operational police during the trial phase assisted in heat regulation designs. This $24Million project is due to start rolling out shortly and a tiered strategy has been established to get the ILBVs to frontline police first.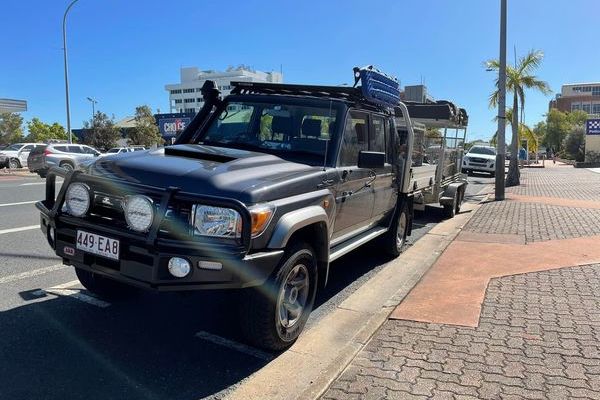 The QPUE are proud to support Blue Hope who stand ready to assist Members across this great State of ours. Millie's looking good Team. Safe travels.

The Queensland Police Union has achieved another significant win against the Commissioner of Police in the Supreme Court by winning a Judicial Review and protecting the rights of police. The Judge was clear in his criticism saying the actions by the Commissioner of Police were unintelligible, legally unreasonable and did not follow procedural fairness.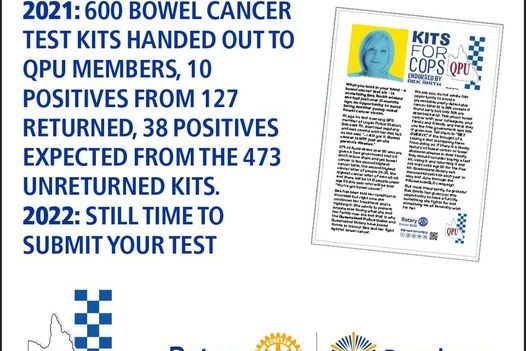 19 April 2022
How are you going? Last year 600 BowelScan Kits were handed out to Police across Queensland to test for bowel cancer. Of those returned, almost 8% tested positive requiring further examination. Don't procrastinate, get your Kits back today or if you never got one, ,make an appointment to see your GP.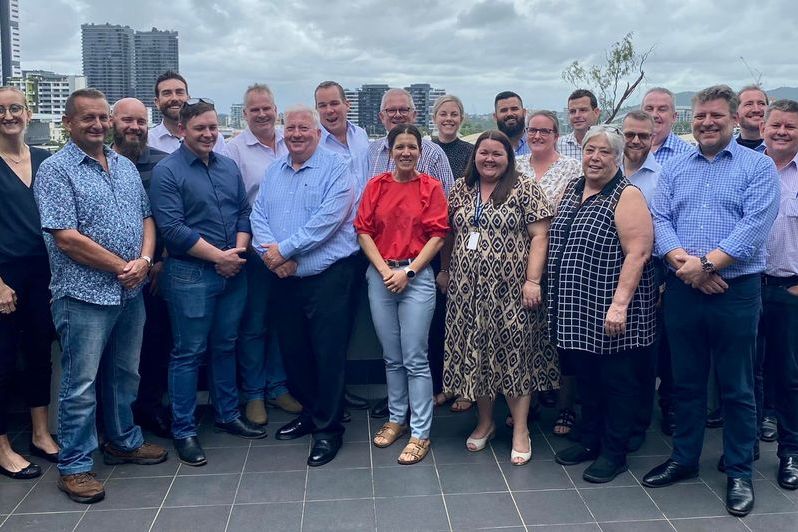 Another great cohort of selfless QPUE Branch Officials attending training this week to care for and advocate on behalf of their Members within their workplaces. The whole QPUE Industrial Team also attended to thank retiring Branch Offical & former Branch Official of the Year Phil Lynagh who facilitated at today's class.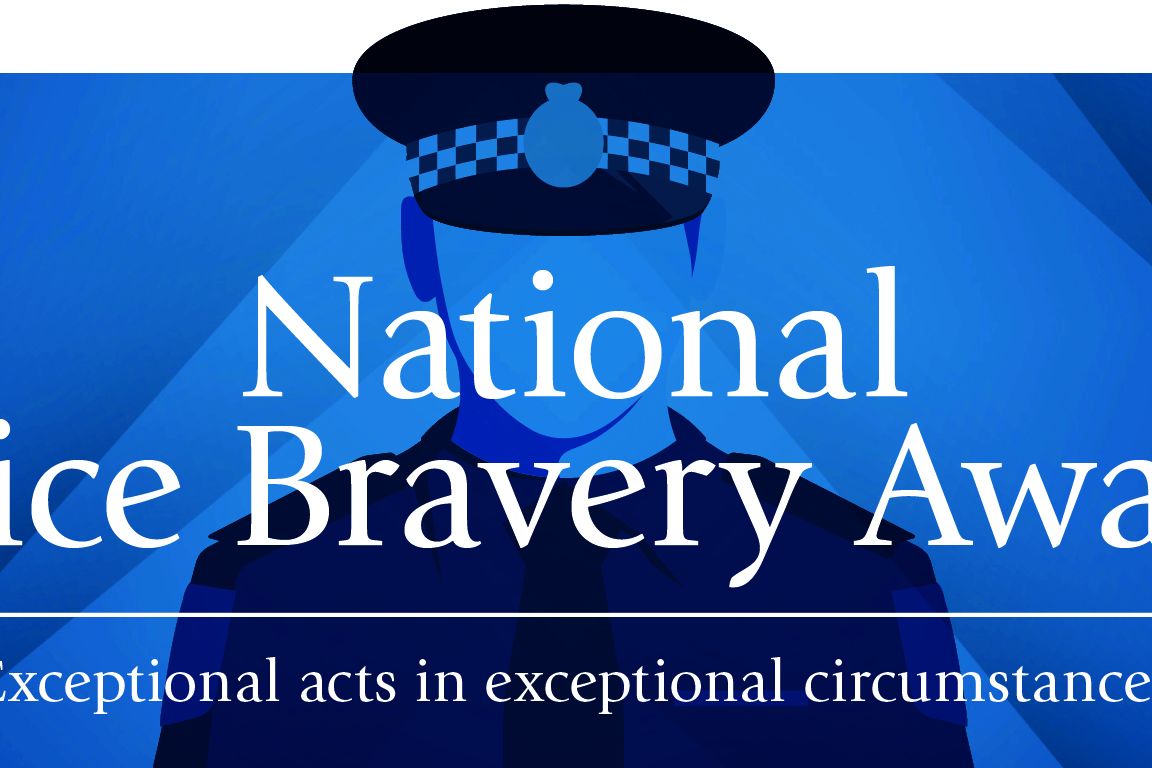 We all know someone worthy of recognition, here's your opportunity to nominate them today. https://awards.pfa.org.au/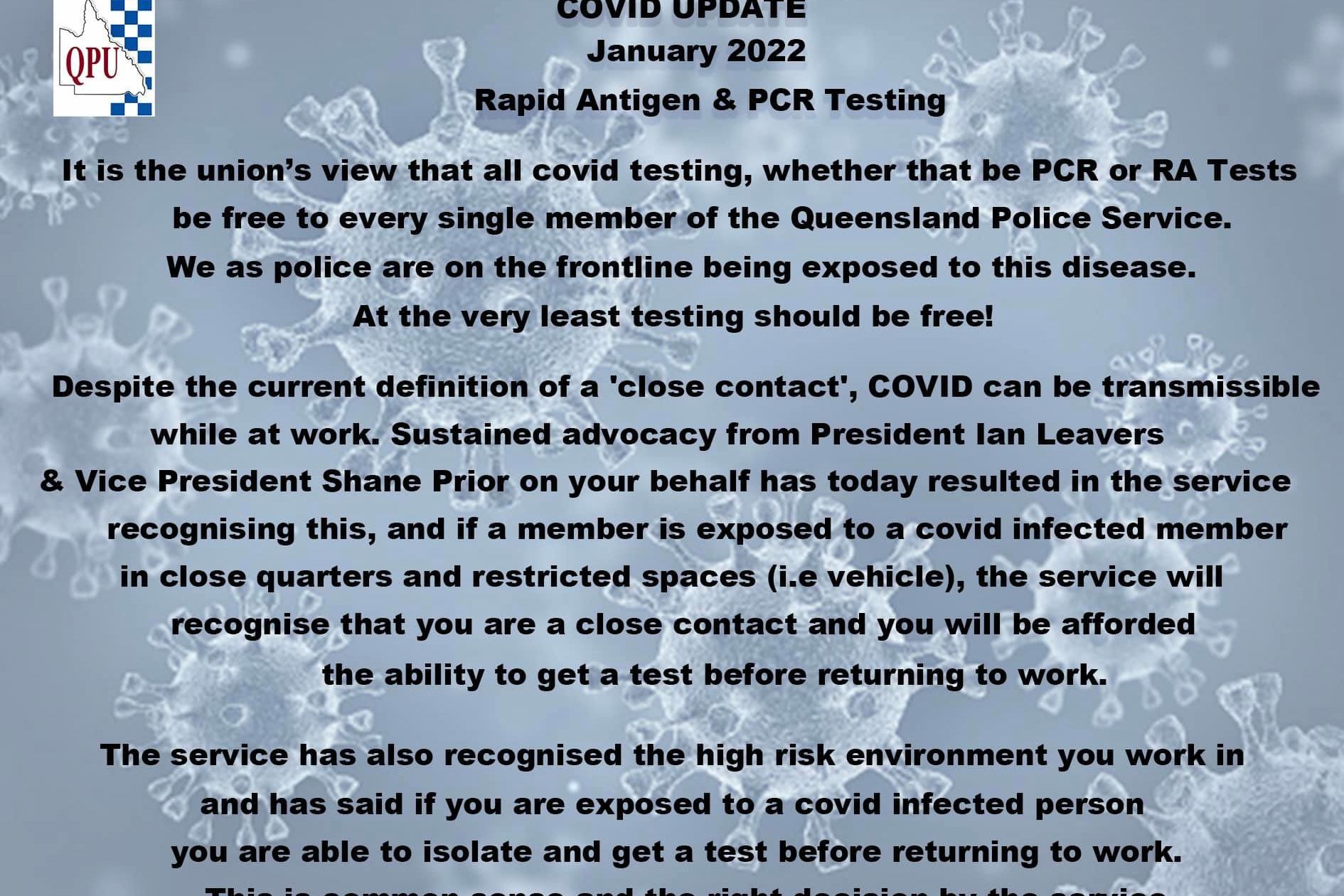 The highly contagious Omicron variant of COVID-19 is creating significant anxiety across the entire Queensland community and our members. The QPU has engaged with the QPS to ensure the welfare of all police is of the highest priority and we have been successful locking in commitments around testing and procedures for 'close contacts'. If you need assistance contact the QPU office on 33591900 or email support@qpu.asn.au #UnityisStrength