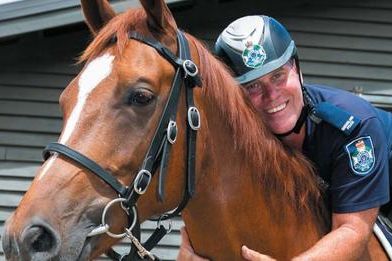 On the Eve of the 2021 Wall to Wall Ride remembering our Mates, we have the honour of publishing this Journal in memory of Senior Constable David Masters. #WithHonourHeServed #RIPOBIB #4029765

QPUE: Police Federation of Australia Queensland Police Branch ELECTION NOTICE Conference Delegate Nominations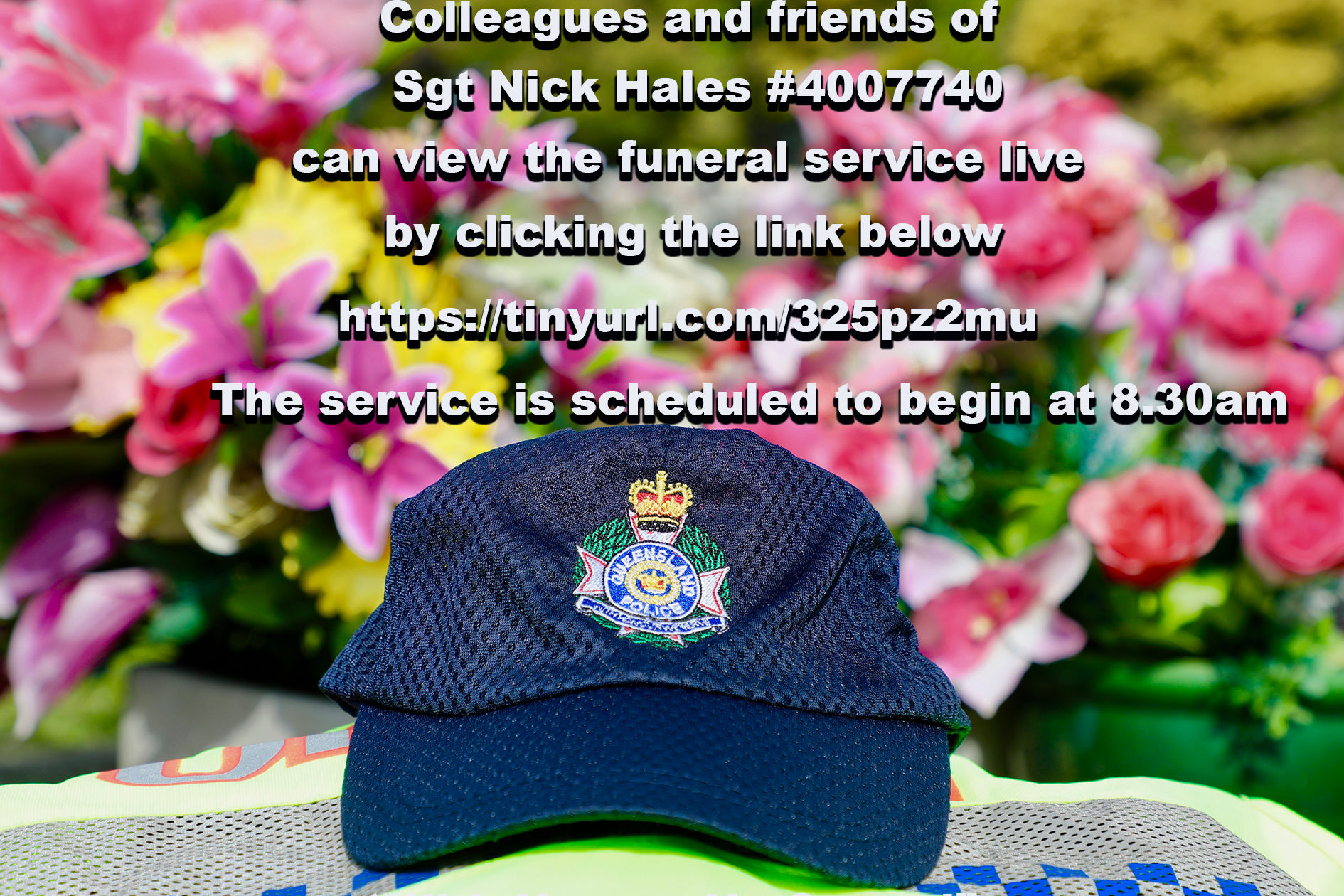 The funeral service for Sergeant Nick Hales will be livestreamed on the QPU Facebook page from 8:30am Friday 27 August.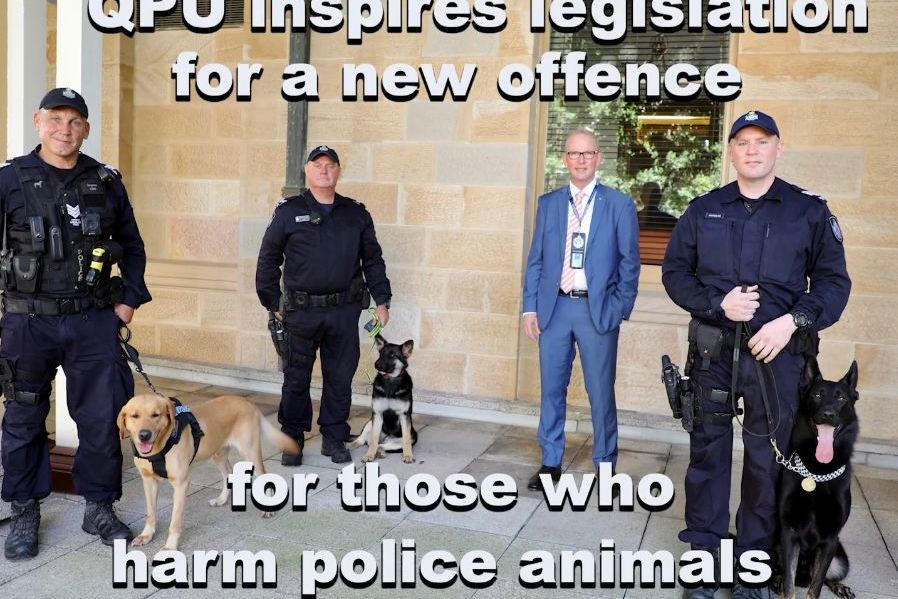 Many thanks to those members who have assisted us achieve tougher laws for police dogs and horses and now recognition for those police dogs who we police work with everyday! Under these proposed new laws, the government will create a new offence targeting people who seriously injure or kill a Police Dog or Police Horse. The new offence will be a crime, punishable by up to 5 years imprisonment. In addition, the Police Commissioner has determined that a new meritorious service award for Police Dogs will be established to acknowledge the important community safety work they do.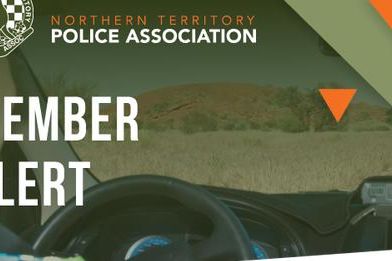 Well done to the NTPA and their ongoing success in representing Zach Rolfe. This afternoon NTPA President Paul McCue attended the Darwin Supreme Court for the Full Court Decision relating to questions of law in the matter of Constable Zach Rolfe. The Full Court found the defence in section 148B of the Police Administration Act is a live defence and can be considered by the jury. The Full Court also decided that it is open to the jury to consider whether Constable Rolfe was exercising a power or performing a function under the Act, and that in any event it is a function of police members to protect life and prevent offences and those functions can be performed at the same time as exercising a power.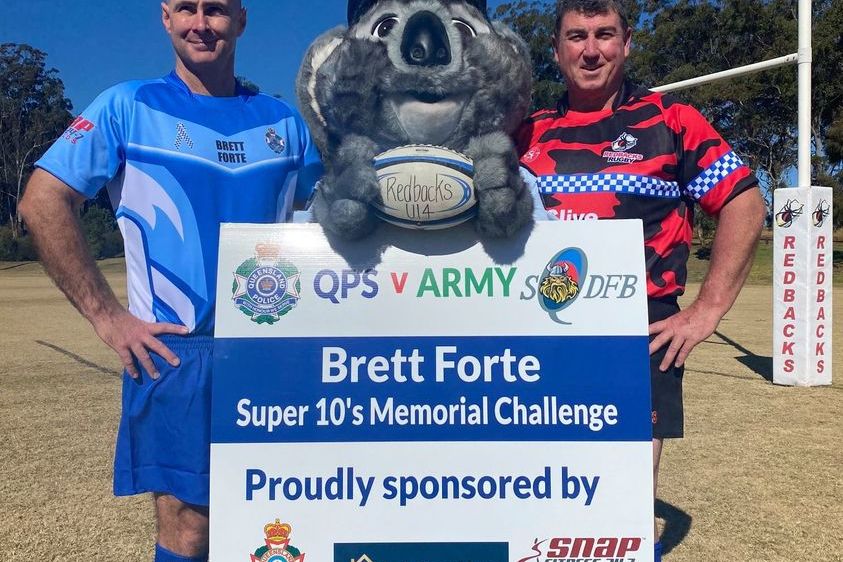 On Saturday August 14, the fourth annual Brett Forte Memorial Rugby Challenge will be held in Toowoomba to honour our fallen colleague Senior Constable Brett Forte murdered on duty in 2017. This year, four teams representing the QPS, The Army, Toowoomba Realtors and local rugby club the "Redbacks' will play in the Super 10's memorial challenge to win the prestigious honour to become 2021 champions. The event is a round robin competition with the feature game between QPS and Army getting underway at midday. Entry to Highfields Sportsground, 220 Barracks Road, Highfields is free and there will be full canteen and bar facilities open. Fundraising proceeds this year will be donated to the Dave Masters Remembrance Fund, Police Legacy and Mates4Mates. The Queensland Police Union are proud sponsors of the QPS team. At the conclusion of the last game the one off commemorative jerseys will be auctioned off and the money gifted to the charities. If you're looking for a venue for a weekend motorcycle tour or a day out with the family and mates consider a trip to the top of the range and support a 'blue family' event. Remember to check for any relevant COVID travel restrictions. (pictured: Event Organiser Trevour O'Neil and QPS Player Will Goodwin)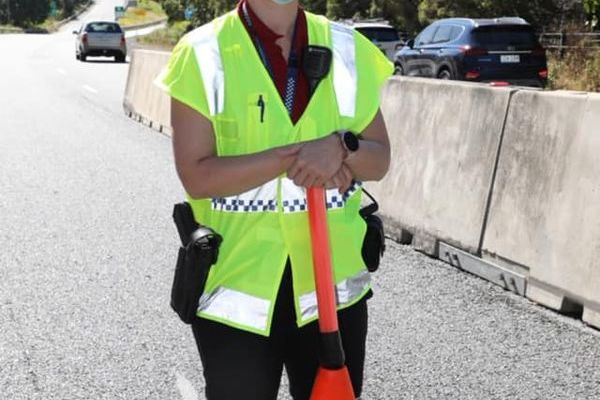 You can count on our State's cops in an emergency, our members are involved in around the clock border compliance operations in a bid to slow the progress of the Delta strain of Corona virus. QPU members from RPU, RAP, Specialist squads from HQ including Fraud, Crime Intel and People Capability Command are working alongside other Government agencies at all border crossing locations. Police are also undertaking a high profile operation monitoring the safe transit of freight and heavy vehicle operators across borderlines. Officers from Central Region and HQ & Support Region have been mobilised to assist teams on the Gold Coast. Lockdown and hot spot declarations may also have an impact on their safe return home plans. The QPU and all Regional Reps are available 24hours to assist members with COVID information, industrial assistance and support. Our contact line remains operational 32591900.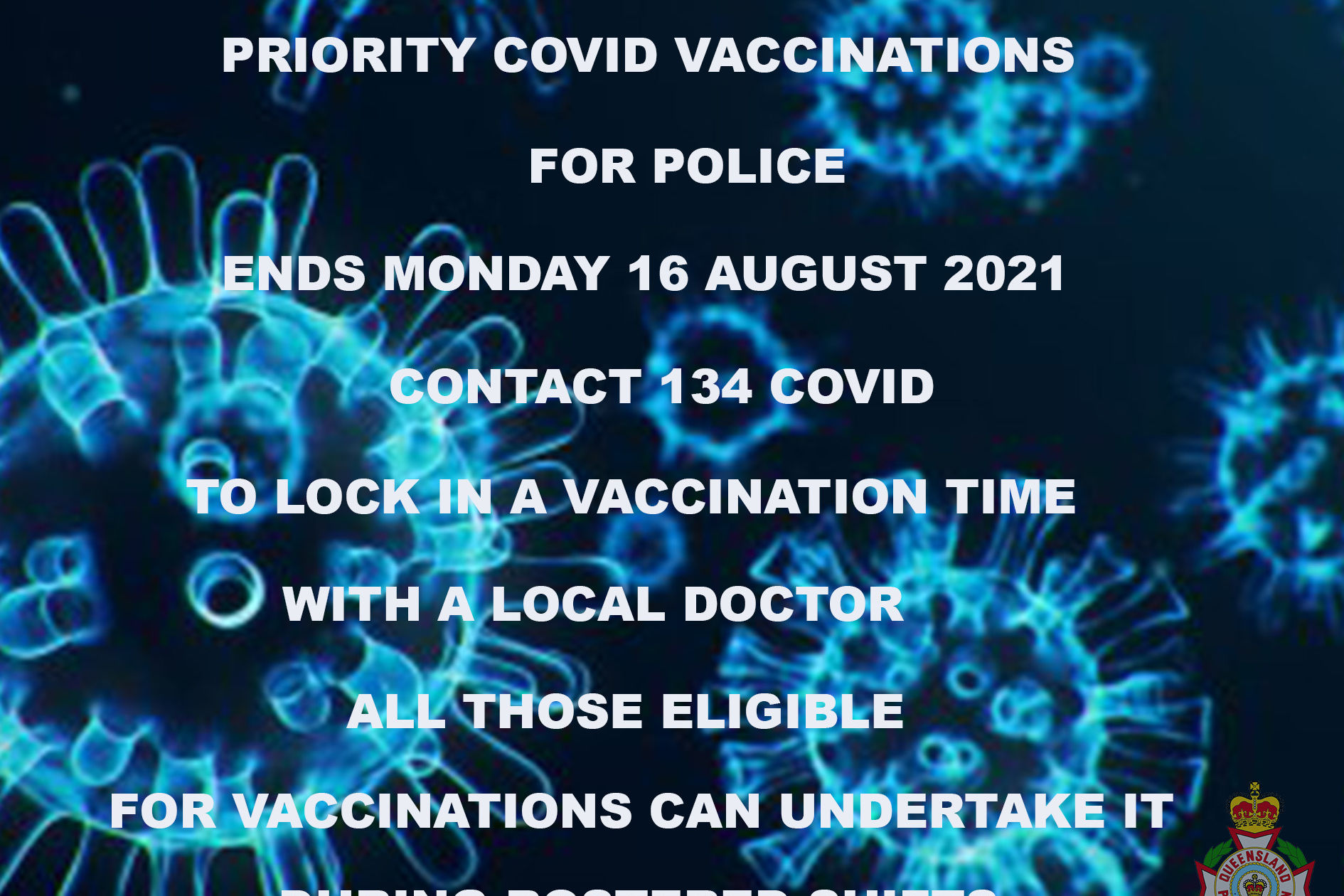 2 August 2021
Priority COVID Vaccinations for Police ends MONDAY 16 August - Contact 134 COVID to lock in vaccination time.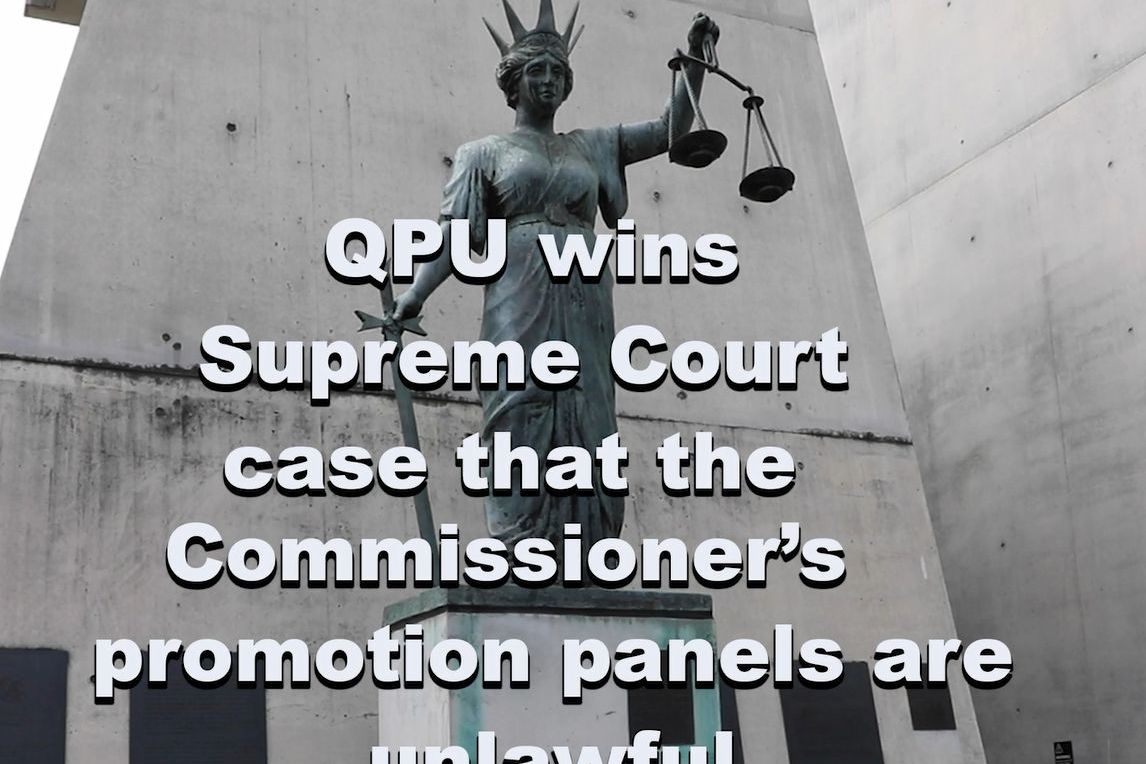 The Supreme Court has now agreed with the Queensland Police Union that the processes undertaken by the Commissioner of Police for the promotions system are unlawful, and are not fair and equitable. We all know the Queensland Police Service's promotion system is broken, unworkable and now we have proved in court it is also illegal. This is a great win for the Queensland Police Union and Senior Sergeant Lewis. It is disappointing it yet again took the Queensland Police Union to take this matter to court to prove the Commissioner did not abide by the law when it came to these promotions. All we have ever wanted is an open, transparent, fair and lawful promotional process that gives a level playing field to all applicants. If any other Director-General in any other State Government department illegally appointed over 26 people to Senior Executive Service positions and was subject to criticism in the Supreme Court that they acted illegally in the appointments process, it would be a massive scandal and many people who made the decision and gave the advice would have action taken against them however in this case we won't hold our breath. Just doesn't make sense…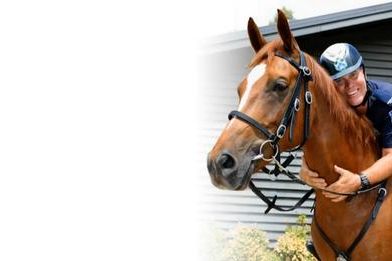 This is another great way to support Dave Masters' family. Grab a few tickets and you may come away a winner too. In conjunction with some of Australia's leading 4WD equipment and tactical gear suppliers, Blue HOPE is facilitating the 'Senior Constable David Masters Remembrance Raffle'. 100% of proceeds here will go directly to the Masters Family. Now is the time to dig deep folks. $10 per ticket, 6 for $50, 15 for $100. If you've been wanting to help, now is the time. Follow the link below to view the prizes and purchase tickets.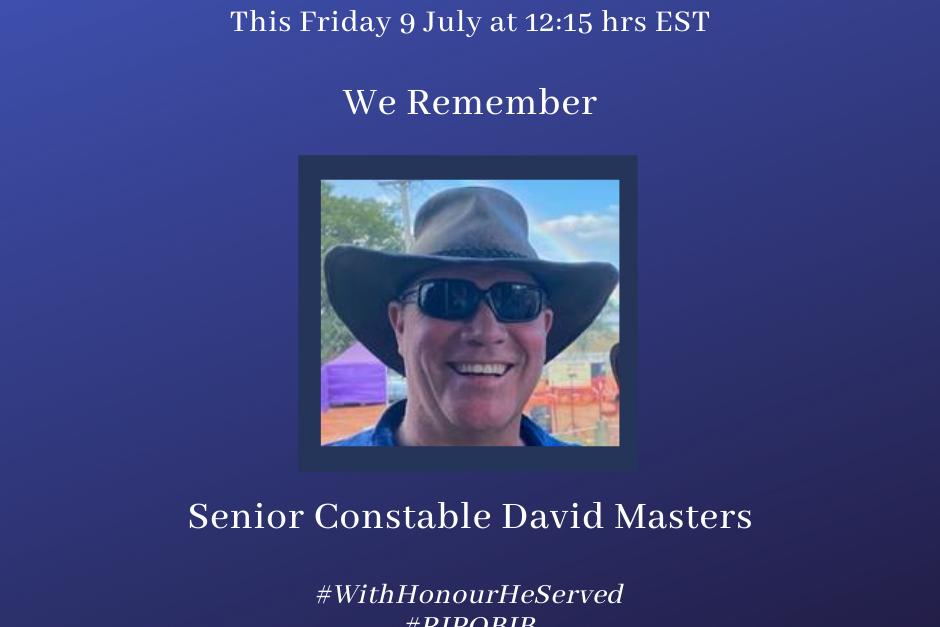 7 July 2021
Please spare 1 Minute silence this Friday @ 1215 EST as we remember @QldPolice officer S/Const Dave Masters who was murdered. Post a photo at your workplace using #WithHonourHeServed #RIPOBIB #4029765 COVID restricts our being @ his Funeral so please share & attend online.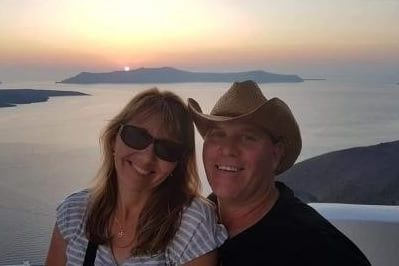 6 July 2021
COMMEMORATION – HONOUR GUARD SENIOR CONSTABLE DAVID (DAVE) MASTERS, REGISTERED NUMBER 4029765 Due to current COVID19 restrictions, attendance at funerals is limited to 100 persons or less and therefore many QPS staff cannot attend Senior Constable Dave Masters funeral this Friday. Due to these restrictions it's also not possible to undertake a traditional 'honour guard' for a procession following the funeral. In order to honour our colleague and adhere to restrictions imposed by the current COVID environment, an approach has been taken where police members can gather outdoors, under managed arrangements and remember our colleague. A non-traditional 'honour guard' will be undertaken at the Moreton Bay Central Sports Complex, Burpengary which is located approximately 1.5kms away from and separate to the funeral. Members have the opportunity to attend the sports complex to participate in an honour guard providing we follow our risk mitigation protocols. It is critical that we adhere to these protocols and remember that the community looks to us to set an example. We hope to have a big screen available for members to watch the funeral service. A COVID Safe Event Checklist (Impacted Areas) has been completed, masks are required to be worn, COVID marshals will be in place, attendees will socially distance outdoors, hand sanitising will be undertaken and a QR code check in process will operate. We do not want any adverse public commentary to take away from the recognition of our colleague so 'Near enough is not good enough' for compliance purposes.